Image: Keith Bayliss & Peter Jonckheere looking at Roger Moss work

In 1995 as part of the UK Festival of Literature, Mission Gallery hosted Poem in October an exhibition I helped bring over from Bruges, Belgium. The exhibition featured work made for the Festival by artists Peter Jonckheere, Hans Eneman and poetry by Marc Braet. Malcolm Parr and Marc Braet read at the opening. The exhibition was accompanied by Poem in October, a limited edition exhibition publication, featuring poetry and images by the three artists. The exhibition was opened by Ambassador Sir John Gray and Yves Roose, Alderman for Education and Culture, Bruges.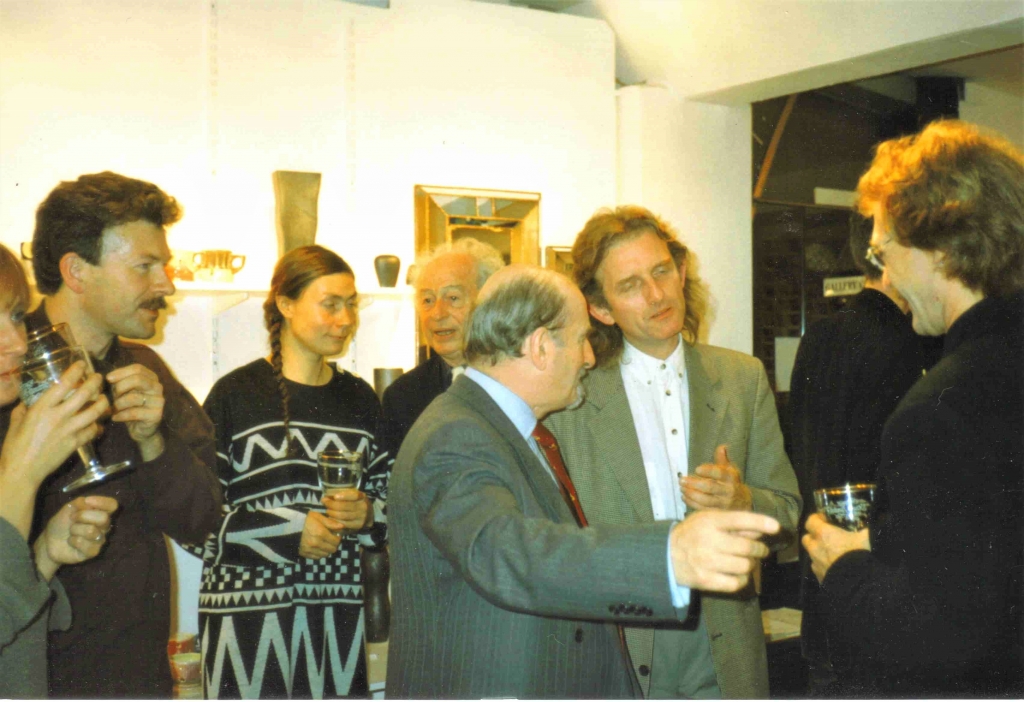 Our friendship started some years before. William Brown, Malcolm Parr and I went on a fact finding trip to Brussels, staying with David Cooper, a photographer from Swansea and living in Bruges. William and I were looking for galleries that we could make friends with. The initial results were unsuccessful but a visit to the British Embassy in Brussels was to prove useful. Out of the blue some weeks later we had a letter from our Ambassador Sir John Gray asking if we could represent Wales at the Libramont Expo, Belgium. William offered the Contemporary Printmaking in Wales show, that he had put together a year or so before. To cut a long story short, the show was taken to Libramont and exhibited and an offshoot of the show toured around small galleries and café galleries along the Belgian coast thanks to David Cooper. Friendships were made.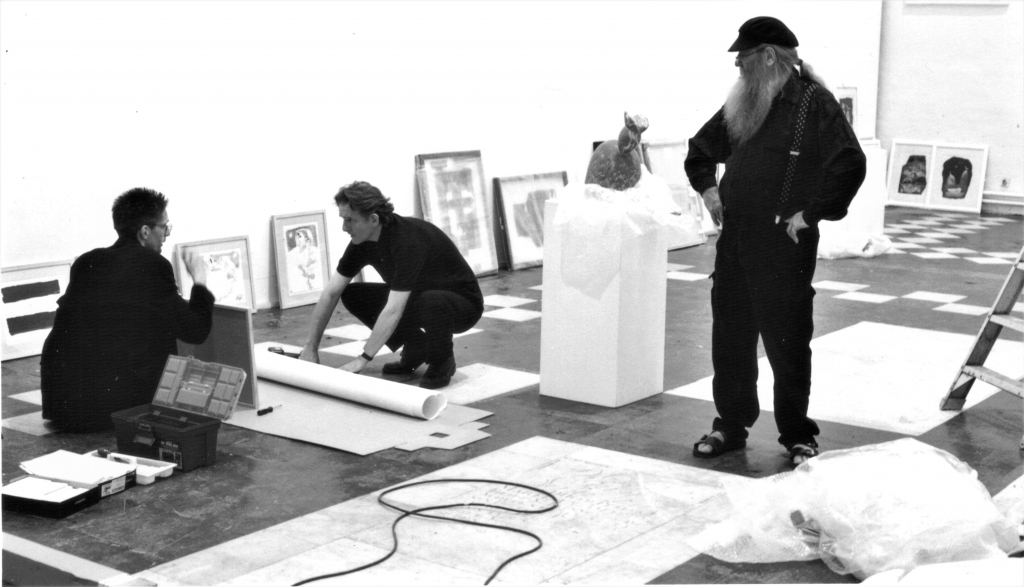 Many visits, fuelled by Welsh and Belgian beer, resulted in the Five Artists from Wales exhibition taking place at the University Gallery, Bruges in 2001, featuring the work of Glenys Cour, Tony Goble, Roger Moss, Bernard Mitchell and myself.  The friendship continued with Peter Jochmann from the Czech Republic, Peter Joncheere from Belgium and myself in an exhibition I arranged in Pontardawe Arts Centre, Wales, called Drawn Together. This was followed by a three person show in The Caesar Gallery, Olomouc, Czech Republic.