Image: Janette

My first exhibition in 1980 took place four years after graduating at Swansea Arts Workshop (now Mission Gallery). This was a gallery and studio spaces organised by the Swansea Branch of the Association of Artists and Designers in Wales. It was an artist run venture and I was one of the younger members at that time.

Thanks to the lack of room at home, studio space was limited and I spent those four years drawing. Drawing takes up less space than painting. But on reflection I felt that I "needed" to draw. I describe drawing as something closely akin to handwriting, no matter how neat or rough or illegible, it should be automatic. It should allow an immediate response, whether the drawing is emotional or intensely observed.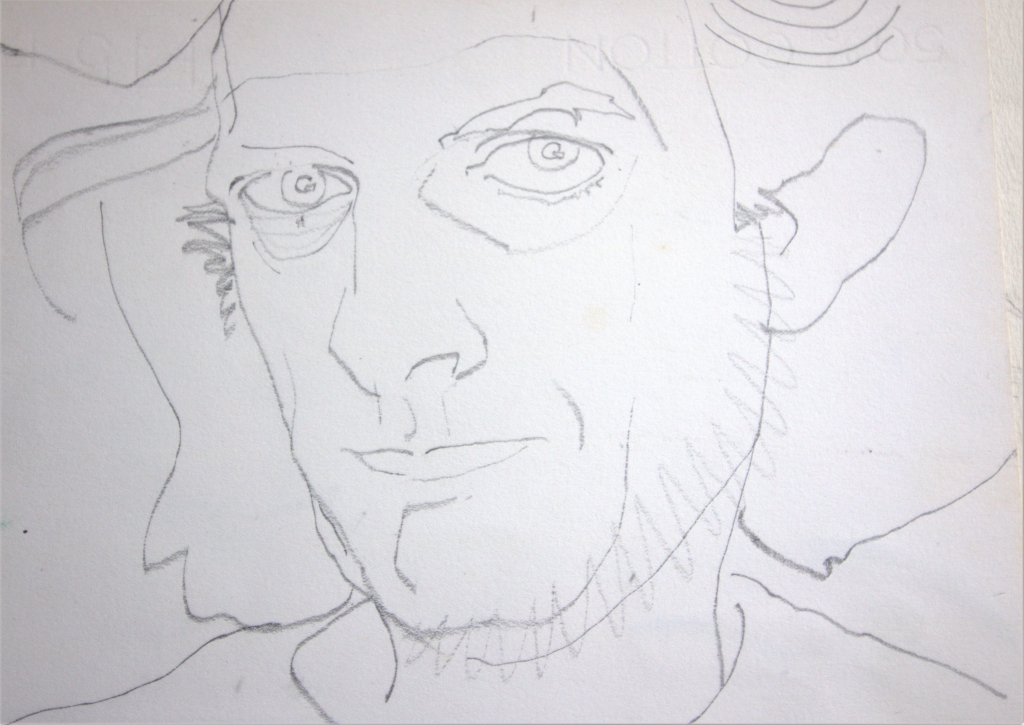 My first show consisted of very personal subject matter. Myself, my wife, my friends, my nephews. We were the models ready to hand. More importantly a few imagined or "composite" figures developed from the activity that were amusing and some tragic or just odd. But some of the content of this exhibition pointed the way forward for future work. 

This enforced period of time using just pencil, was of great importance. If only to wear thin and encourage me to break loose of "line" and spend months drawing in stick charcoal and exploring "tone". Most honest artists will tell you they are always nervous of that blank sheet of paper or expanse of pure white canvas. The first mark is the hardest to make. All the more reason to have a practiced "eye" and the confidence to make the first mark.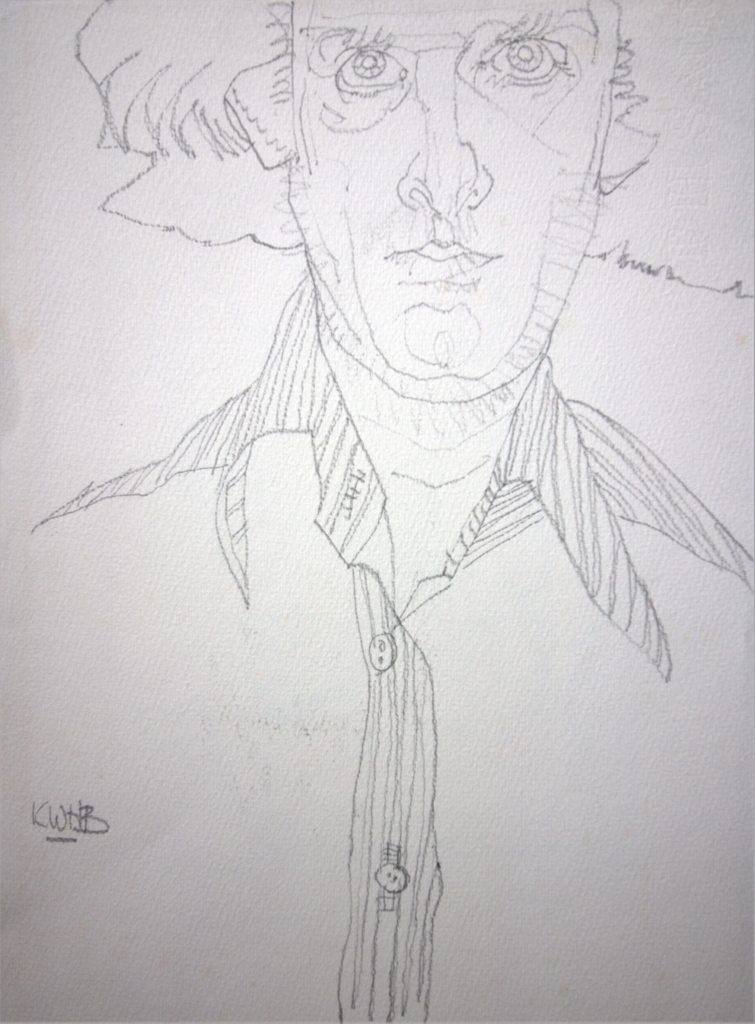 My thanks to Jane Phillips, then a Swansea Branch member of the A.A.D.W. who took it on her own back to organise many of the exhibitions at that time. It was Jane who invited me to show. Jane was to become the saviour of the gallery when after many years the Association ended, she kept the gallery going and helped develop it as Mission Gallery.