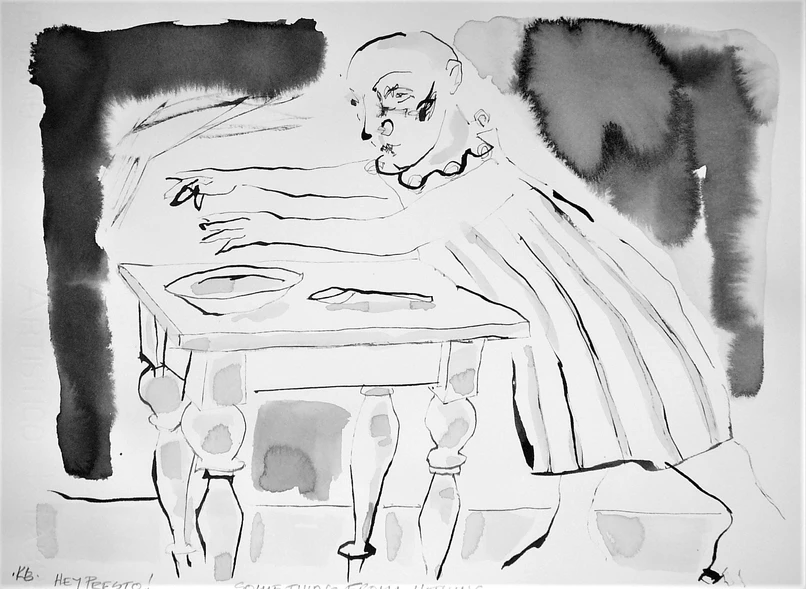 During lockdown, which enabled an intense, extended period of making and drawing, a mixed media 3D construction took shape that was a development of several ideas I had been pursuing.
Influenced by 18th and 19th century satirical marionettes, portable booths, puppets and automata, a female figure appeared which seemed to be a one off. Standing wearing a striped Punch and Judy booth as a dress, I named her Mrs Punch as by adding paint to the figure she became a bruised and a somewhat worrying character.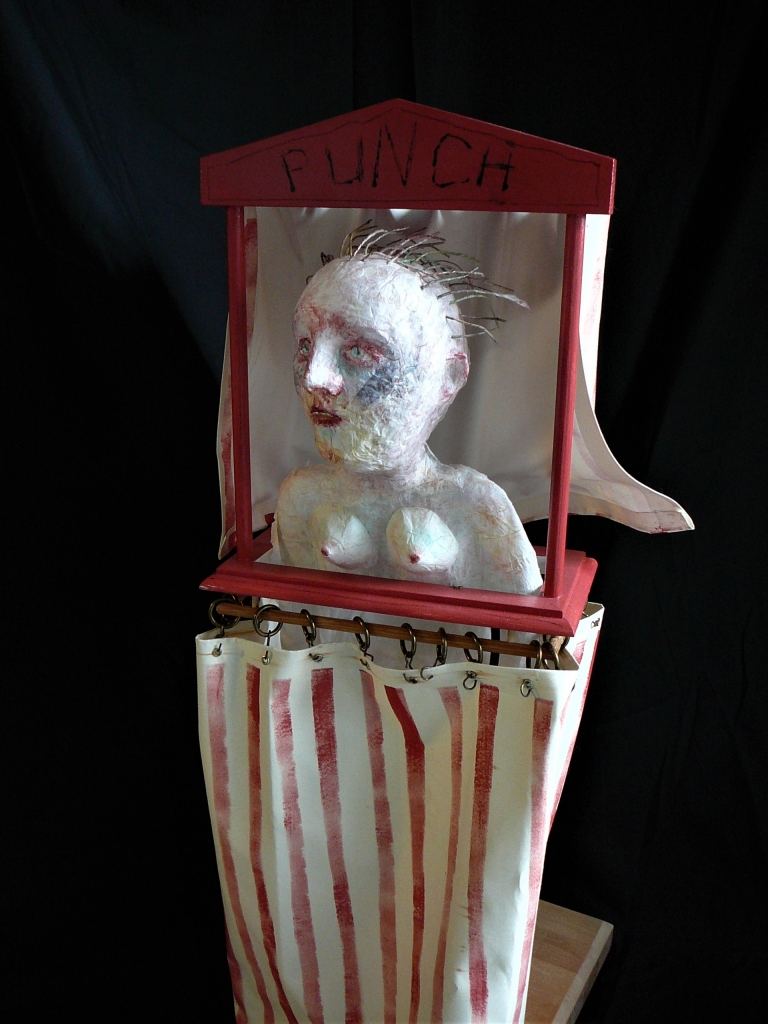 A series of drawings followed in ink and wash and became musings on the activities of Mrs Punch. These frequently violent displays of marital strife were enjoyed by children and adults at packed Victorian seaside resorts across the UK, the cultural impact of this popular entertainment widely documented by British caricaturists at the time.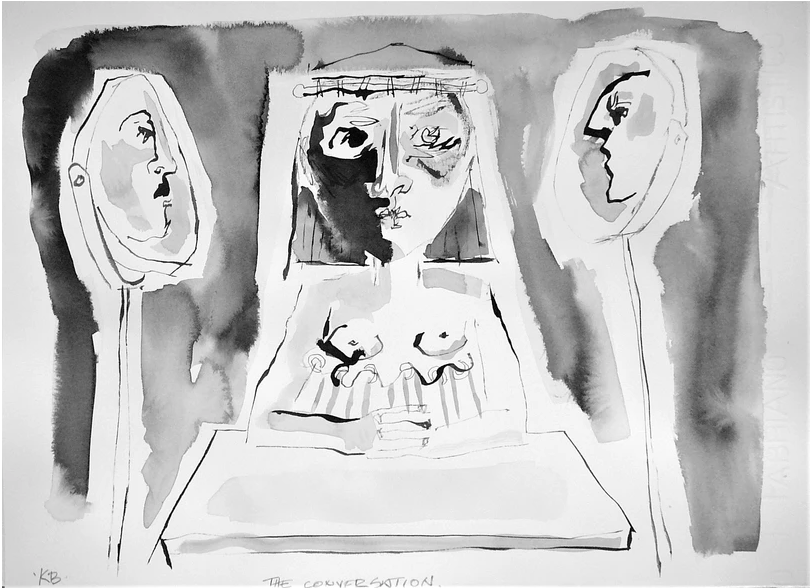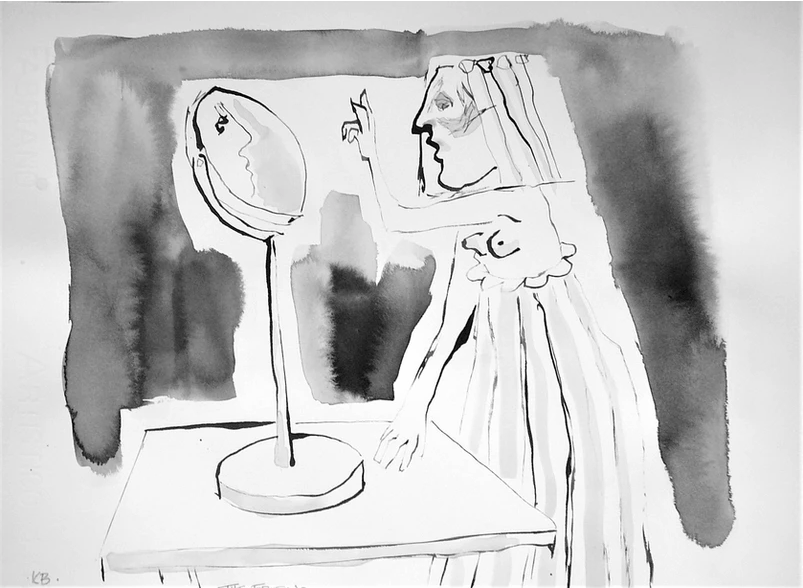 My Mrs Punch echoes much of this tragi-comedy. Here she is seen with traditional symbols of the domestic: a table, a bowl, a knife and a spoon. She is a lonely figure with mirrors as company and a reflection as a friend. She is contained, isolated. Where will she/these drawings go? Nothing it seems comes out of the blue and this new work explores a subject which has emerged as one of the grim consequences of a life where everyone is forced suddenly inside.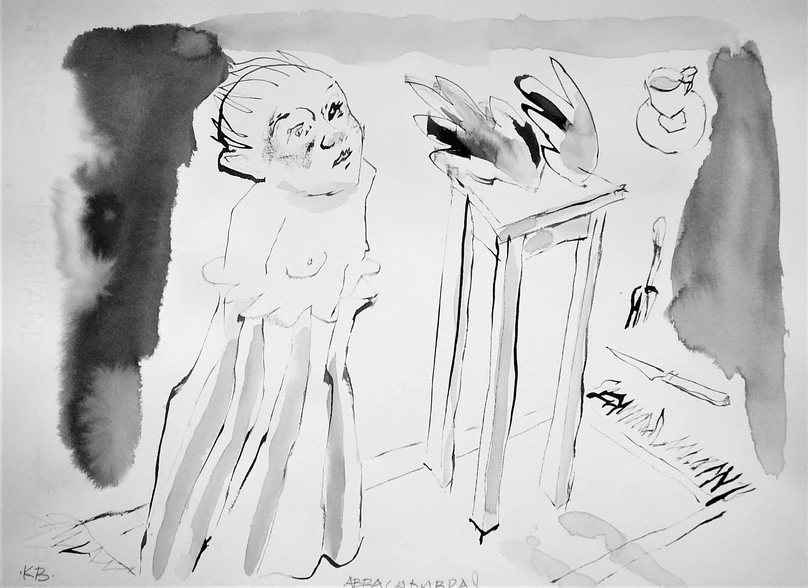 The original drawings above and selected limited edition digital prints from the Mrs Punch series can be purchased here

All work for sale in this series is on Fabriano Artistico HP 100% cotton acid free Paper, size 28x38cm and signed by the artist.