Image: Portrait of Keith Bayliss in studio with 'Dreaming Awake' exhibition work. Photograph by Bernard Mitchell.
Wales has a good share of narrative artists. We seem to be a natural home for this form of visual story-telling. It was a conversation one afternoon with my friend Malcolm Parr that revolved around the premise that the expressive artist brings to his or her work an emotional response, that is in part due to a – hard to define – mixture of actual experience that appears tangible but is in part an unequal mixture of emotion, memory and reality. Dreaming Awake became the title. The list of those I would contact was created there and then. I invited Clive Hicks-Jenkins, Iwan Bala, Tony Goble and William Brown and Roger Moss to respond. I asked each artist to commit a number of works and a small written response to the idea.
I approached Hywel Pontin then Director of Llantarnam Grange Arts Centre with the proposal, which he accepted. The exhibition became a reality. Sometime later I had a letter from my Czech friend the poet Josef Janda, to say that they had approached a gallery north of Prague who would like to exhibit the show. It was a surprise when I was offered dates from the gallery at the Terezin Memorial. I was both pleased and worried. Pleased that they would want our work, but worried by the immense seriousness of the establishment. Its history and its stories seemed to outweigh and overshadow our personal outpourings. But we were committed. Then the gallery and museum at both Pisek and Horice offered our exhibition a home. The show had become a tour.
A colleague in Swansea, Jaroslav Mykisa a glass artist was added to the list of artists and Caesar gallery in his home town of Olomouc became a fourth Czech venue. Out of the blue the Czech Embassy in London offered to house the exhibition on its return.
We were told by the Caesar Gallery, our final Czech venue, that they had hosted an Irish festival with poetry, music and art. So, not to be outdone by our Irish cousins, along with our show we had poet David Woolley, from the Dylan Thomas Centre and poet David Greenslade, perform. Boys from the Hill, played at the opening and at venues in the city and Swansea chef Nick Bevan, cooked in the gallery restaurant.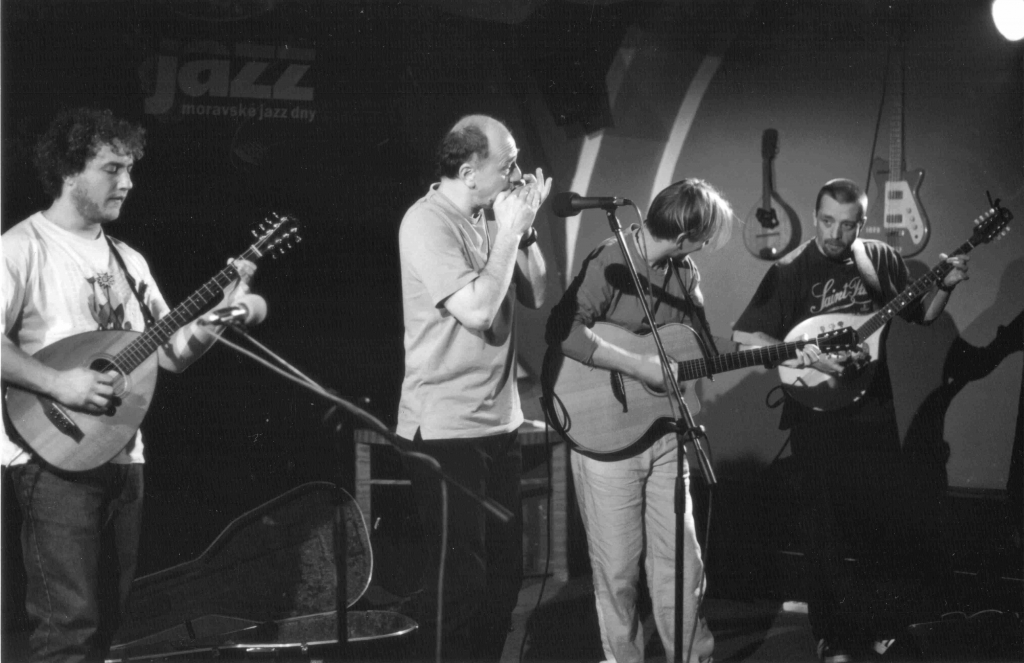 The opening at Terezin was a wonderful event. The Museum could not have been more hospitable and welcoming and much to my relief the work fitted, no doubt because in its diversity, it was about hope, wish, longing and aspiration. In the Terezin museum gallery, afterwards we realised how our work fitted so well. There was an exhibition of the artwork of the children, housed in Terezin while awaiting transportation to the death camps – their work was full of wish, hope, longing and aspiration.
And at the opening reception at the Embassy? The audience for our show were a wonderful group of adults from across the world. They were the children of the Kindertransport.