Taking our imaginations for a walk
We are lucky here in this part of the UK to have an abundance of artists, writers and craftspeople of all descriptions living on our doorstep. The arts provide a wonderful resource for learning about our world and our place in it.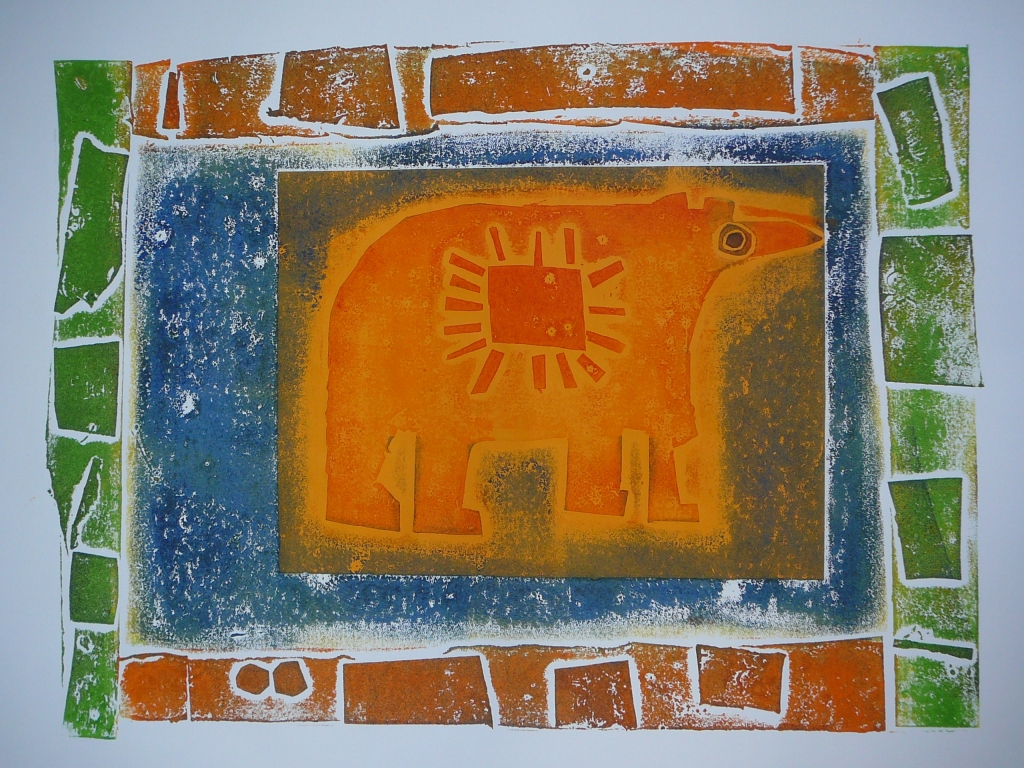 I am an artist. Over twenty five years ago I found myself undertaking a series four, one day, workshops in a small primary school. From that point onwards I was hooked. The experience was hectic, tiring, but inspiring. Now, much of my living is derived from working as an artist in education. This can take many forms, from a one day collage workshop on a topic under investigation, working alongside a writer or poet, making prints and poetry on the theme of "bullying" or spending several days working through various mediums and methods of recording and making, to produce a public display of our investigations. But more and more I find myself promoting the idea of using the work of one of our many excellent artists, to take our imaginations for a walk.
Recently I undertook a series of long term projects in several schools in Carmarthenshire. Visiting the schools on a regular weekly basis I was able to take groups of children, some groups of mixed, and widely differing ages, from early years to top juniors. In one project we looked at the work of the artist William Brown. William married together images from the physical world of Wales, its history and mythology with images and creatures from his native Canada and North Africa a favourite holiday haunt. William's vibrant colours and fluid mark making captured the interest and imagination of the young children instantly. In another project we used the images of artist Tony Goble, whose colourful and personal "journeys" through an exotic landscape of symbols, angels and flying fish, engaged the pupils immediately.
We studied original artwork in the classroom. We talked not only about what the artwork was made from and how it was made, but asked questions and proposed ideas about what was happening. We made up stories of our own, who is this character? Where is he going? What is he thinking? We explored the techniques and mediums and made or own, creatures and characters, gave them names and told each other the stories they generated in our imagination. These projects allowed us to explore printing, colour mixing, collage, painting, pattern and sculpture, but more importantly we explored our imagination and made our responses a reality. 
The artist Paul Klee, an artist who respected the work of young people, stated, "Art does not reproduce what we see, it makes us see".   
This is my philosophy.  
Taken from an article written for and published in NAHT Magazine and presented by the artist at the 2010/11 NAHT Conference, Cardiff.